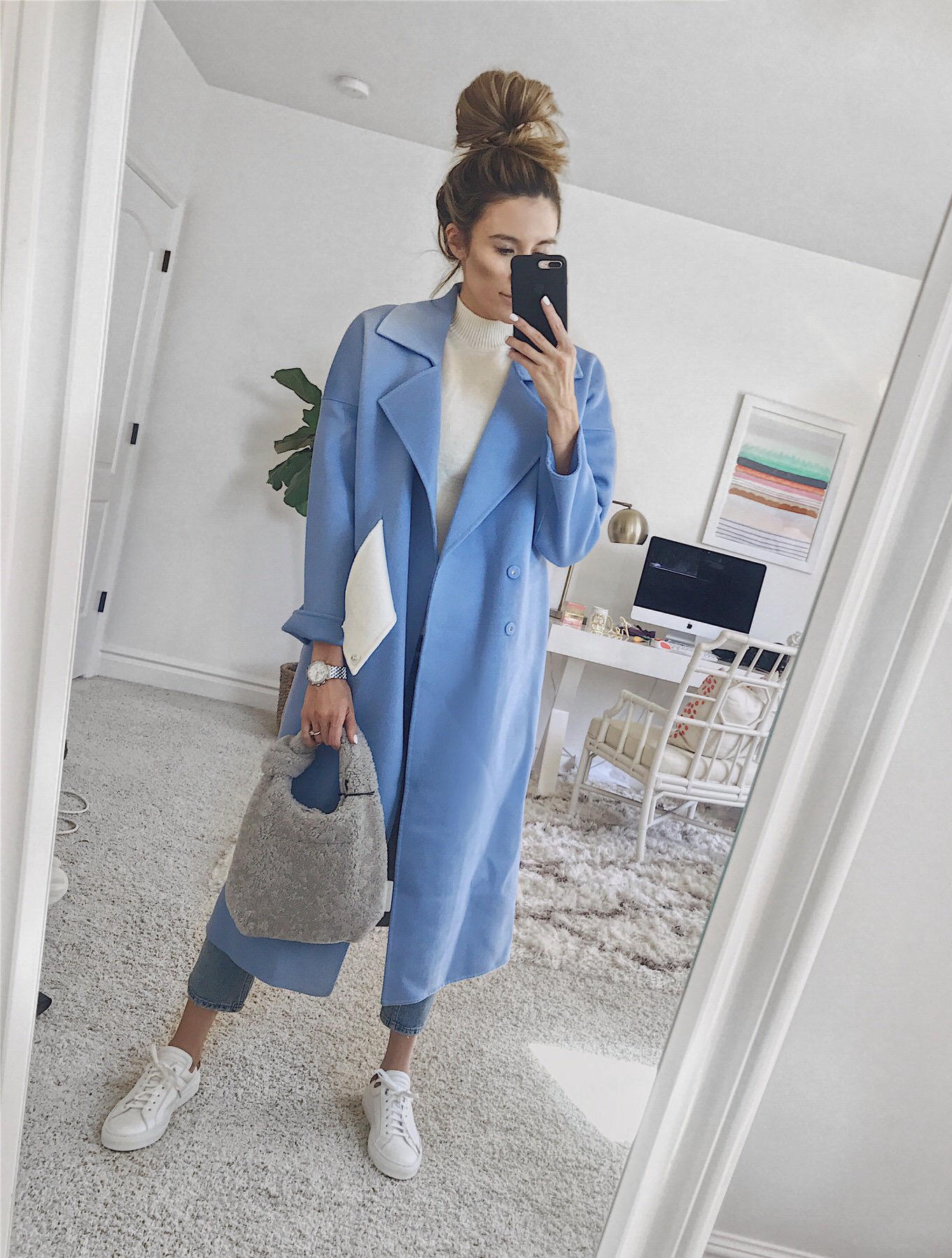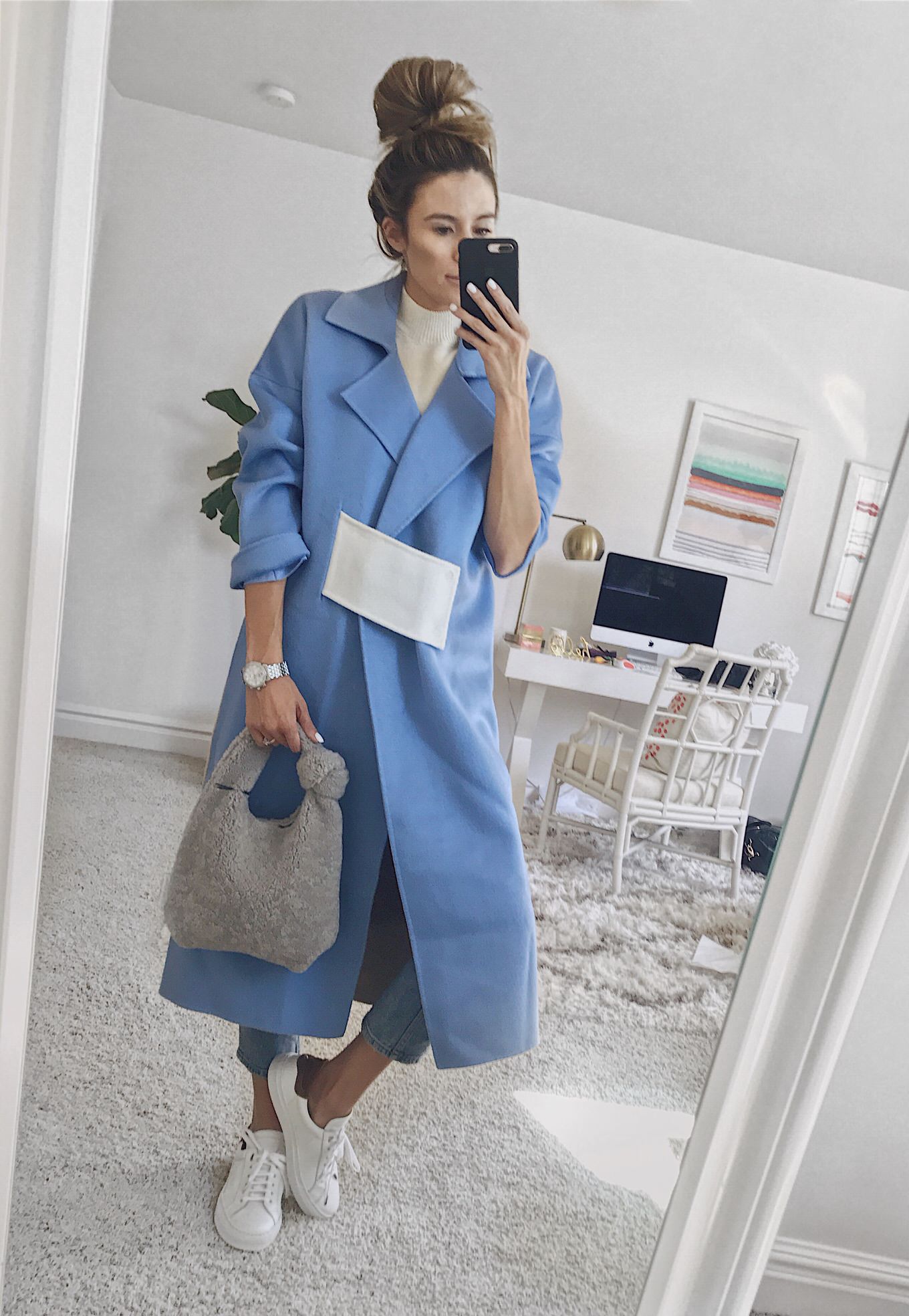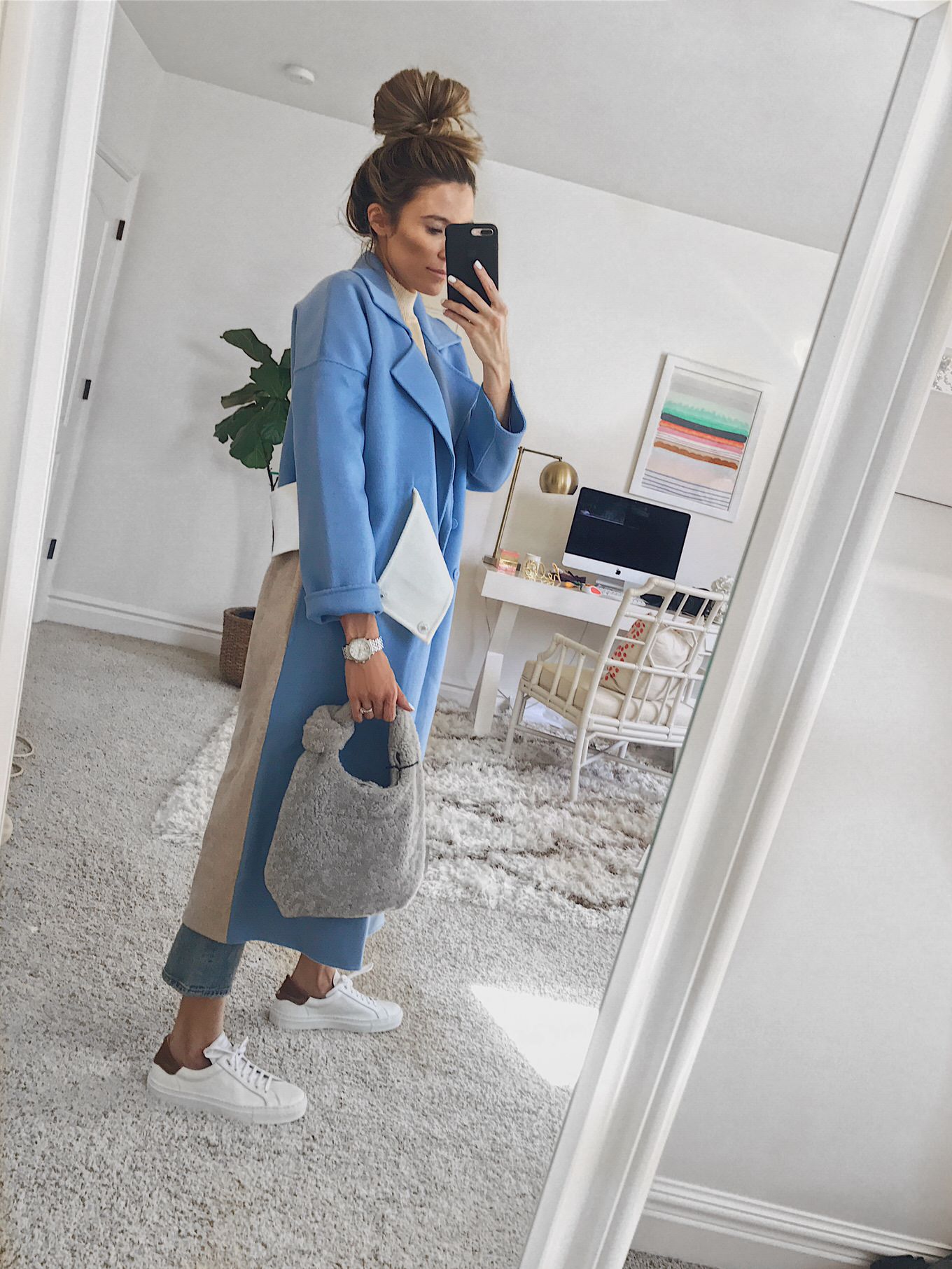 BLUE PANELED COAT | WHITE SWEATER | CROPPED DENIM | WHITE SNEAKERS | GREY SHEARLING TOTE | SILVER WATCH
This might be my favorite coat I have ever owned! I'm obsessed with the color-blocked paneling (love how the white belt pops!) and how long it is. It's an investment piece but one you will not only keep for ever, but it will give you chills every time you wear it. So good! I love how it looks with jeans and a white sneaker but it's also the perfect overcoat for a feminine dress.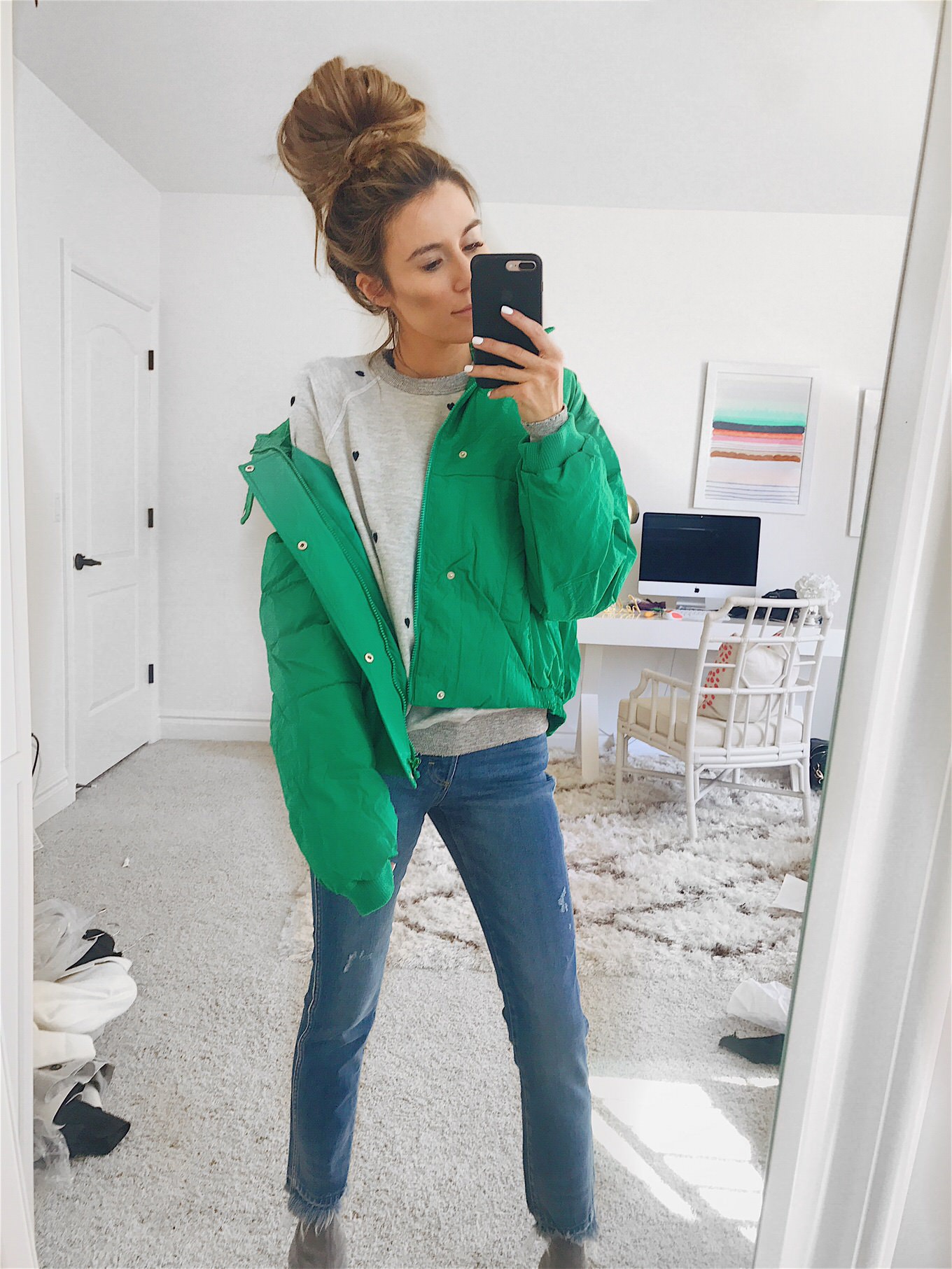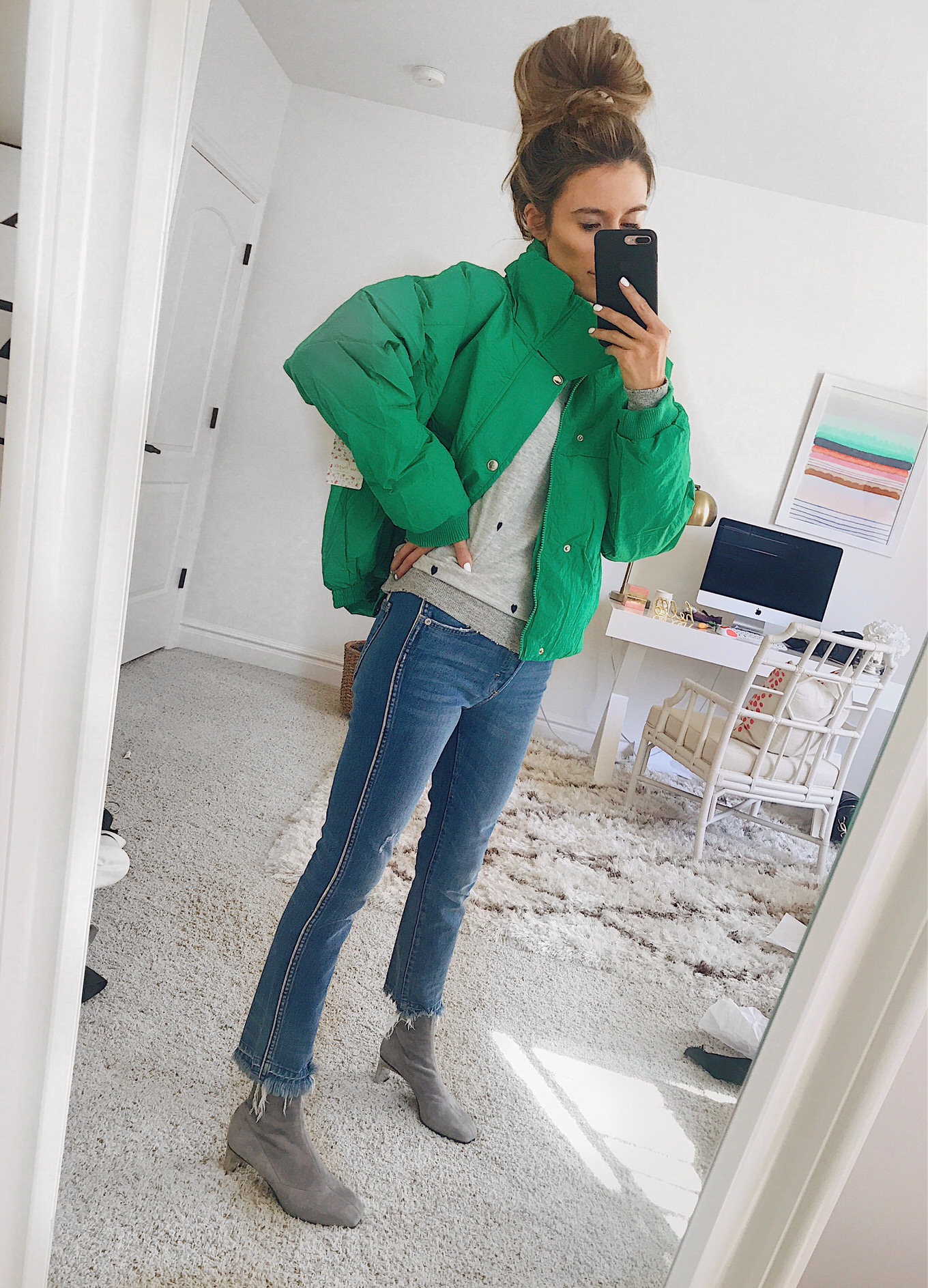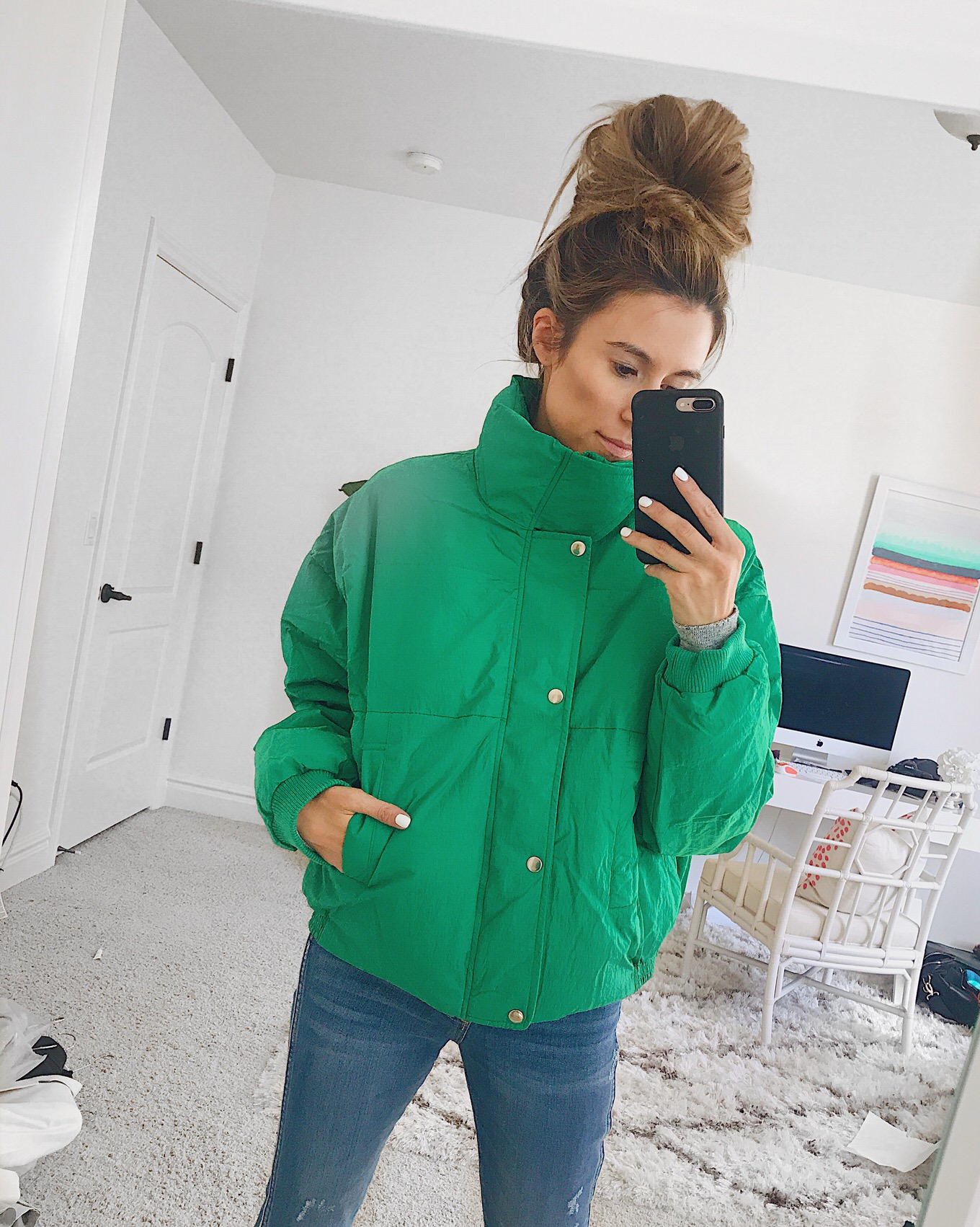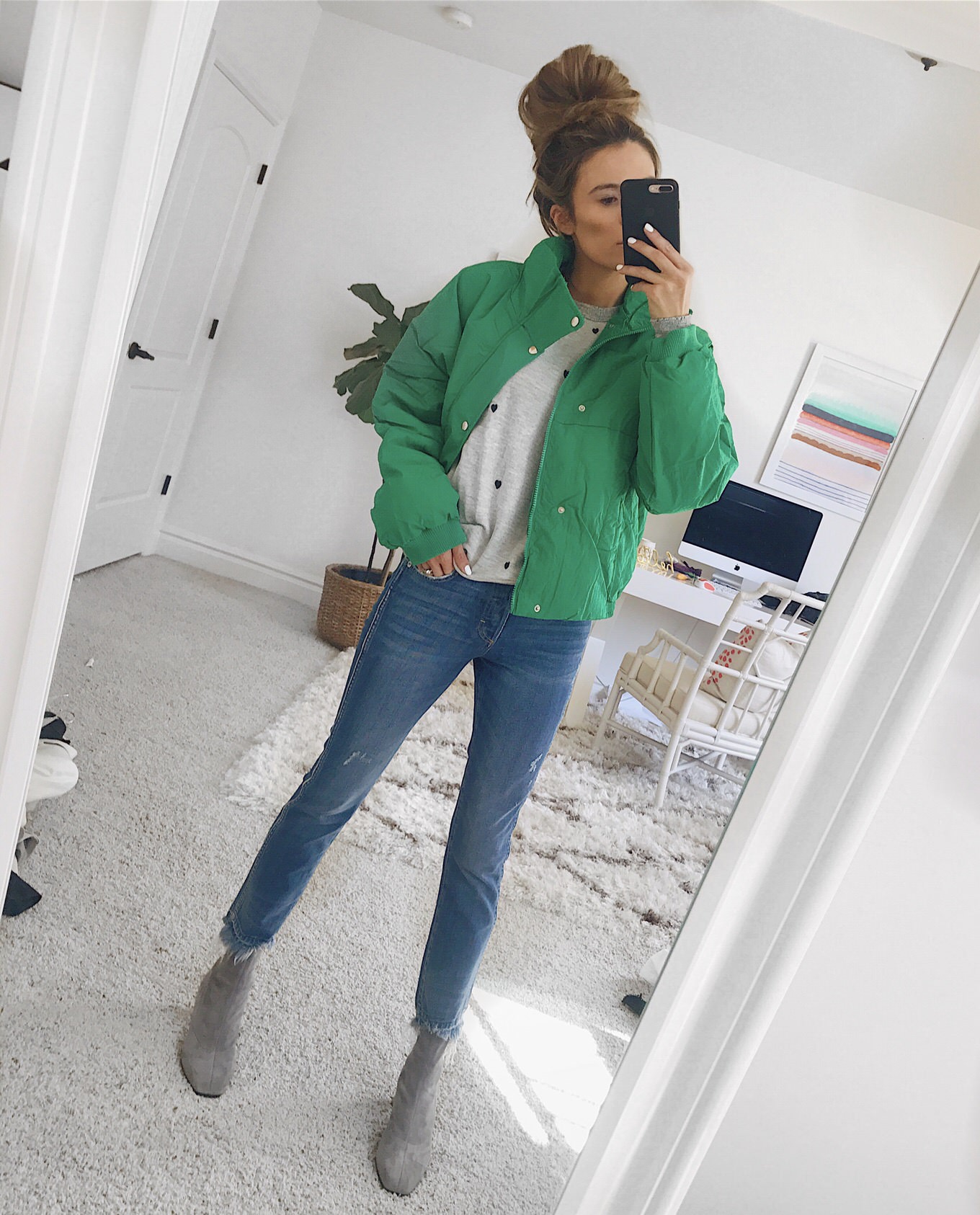 GREEN PARKA  | GREY HEART HOODIE | FRAYED DENIM | GREY SOCK BOOTIES
This jacket is under $100 and I'm obsessed! I love the bright kelly green which is such a fun pick me up during coat season. The cropped cut makes it feel like an 80s throwback – love it!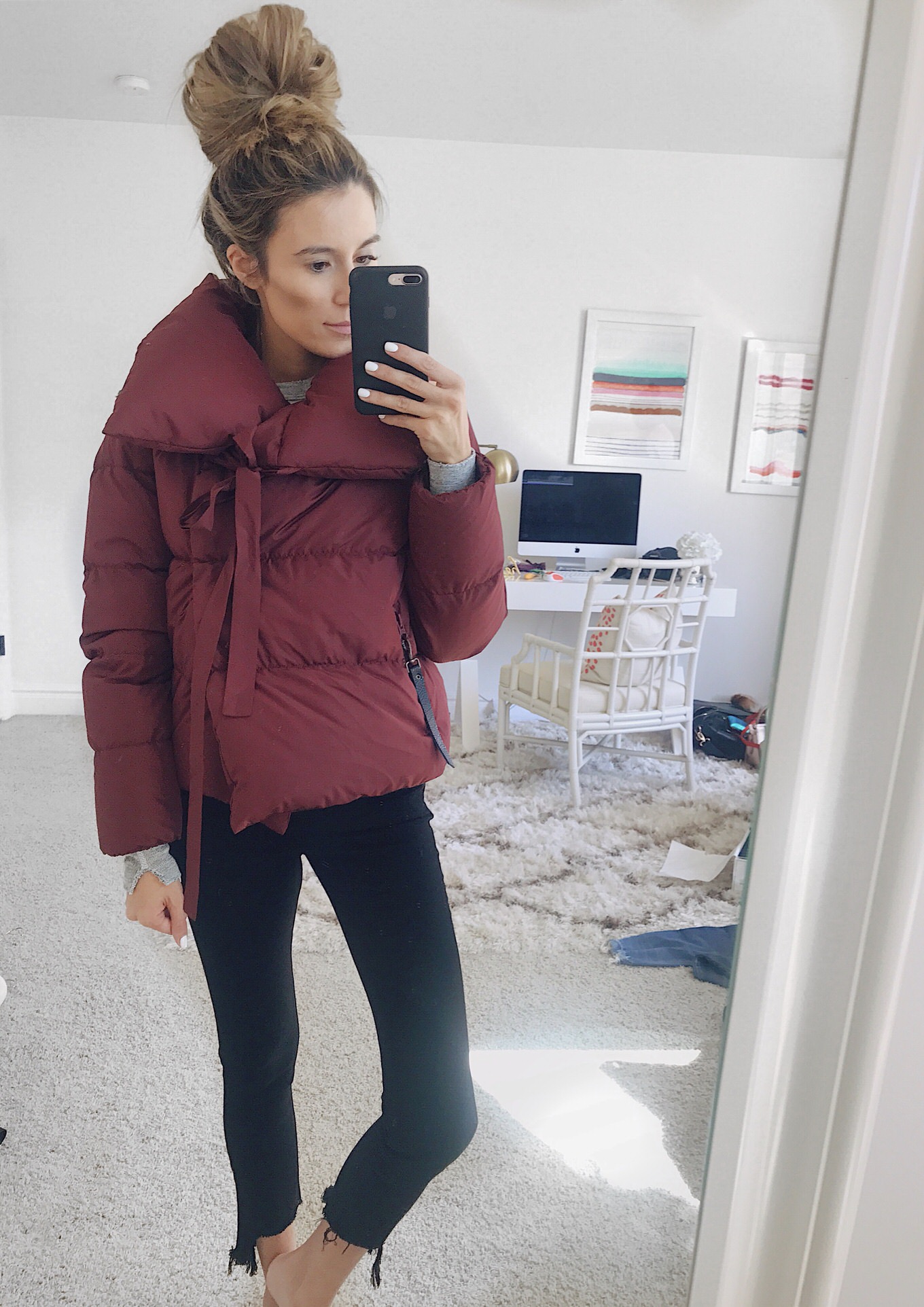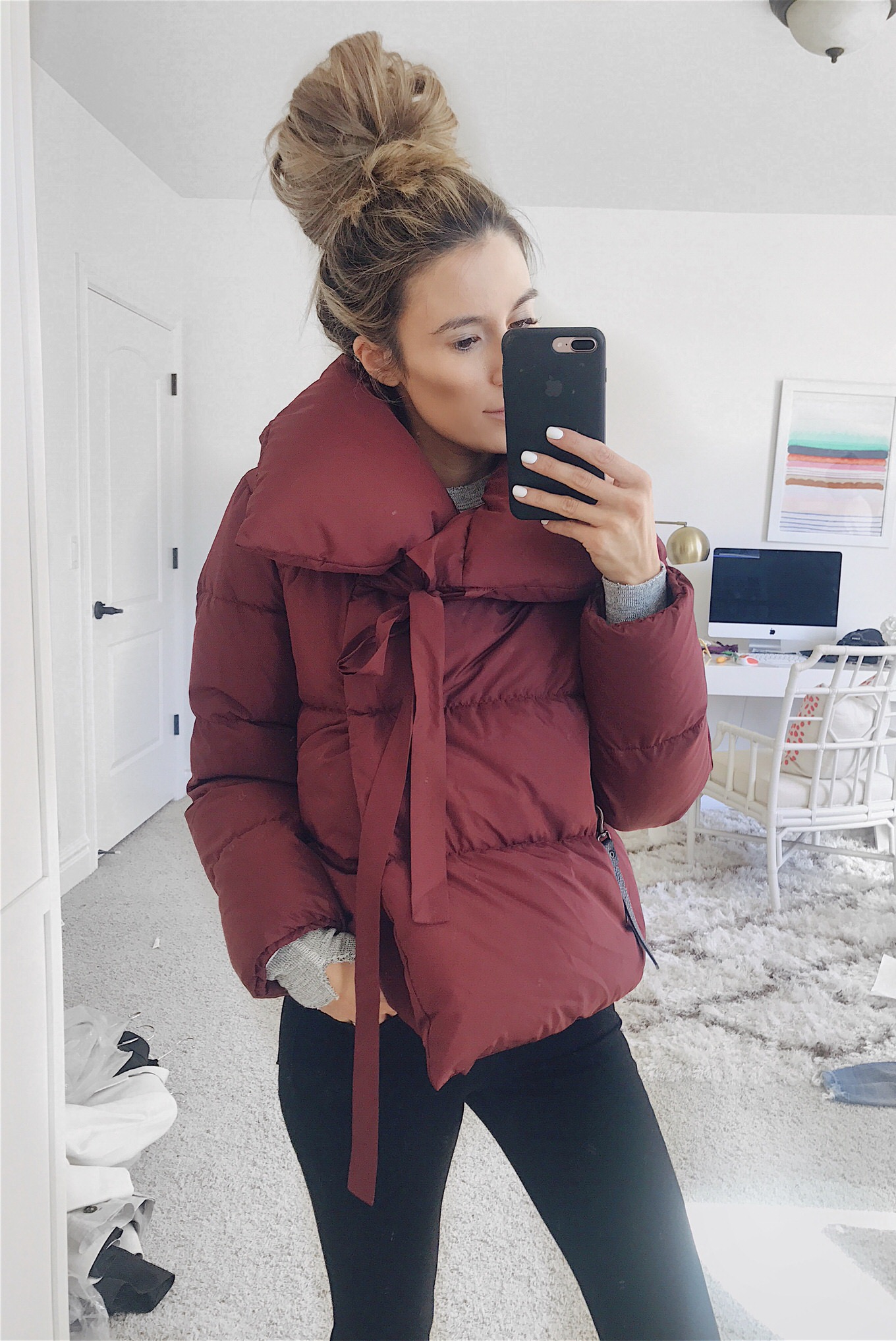 BURGUNDY WRAP PUFFER JACKET | BLACK DENIM
This puffer coat is another statement layer. I love the deep burgundy and the pretty ribbon tie that makes it extra feminine.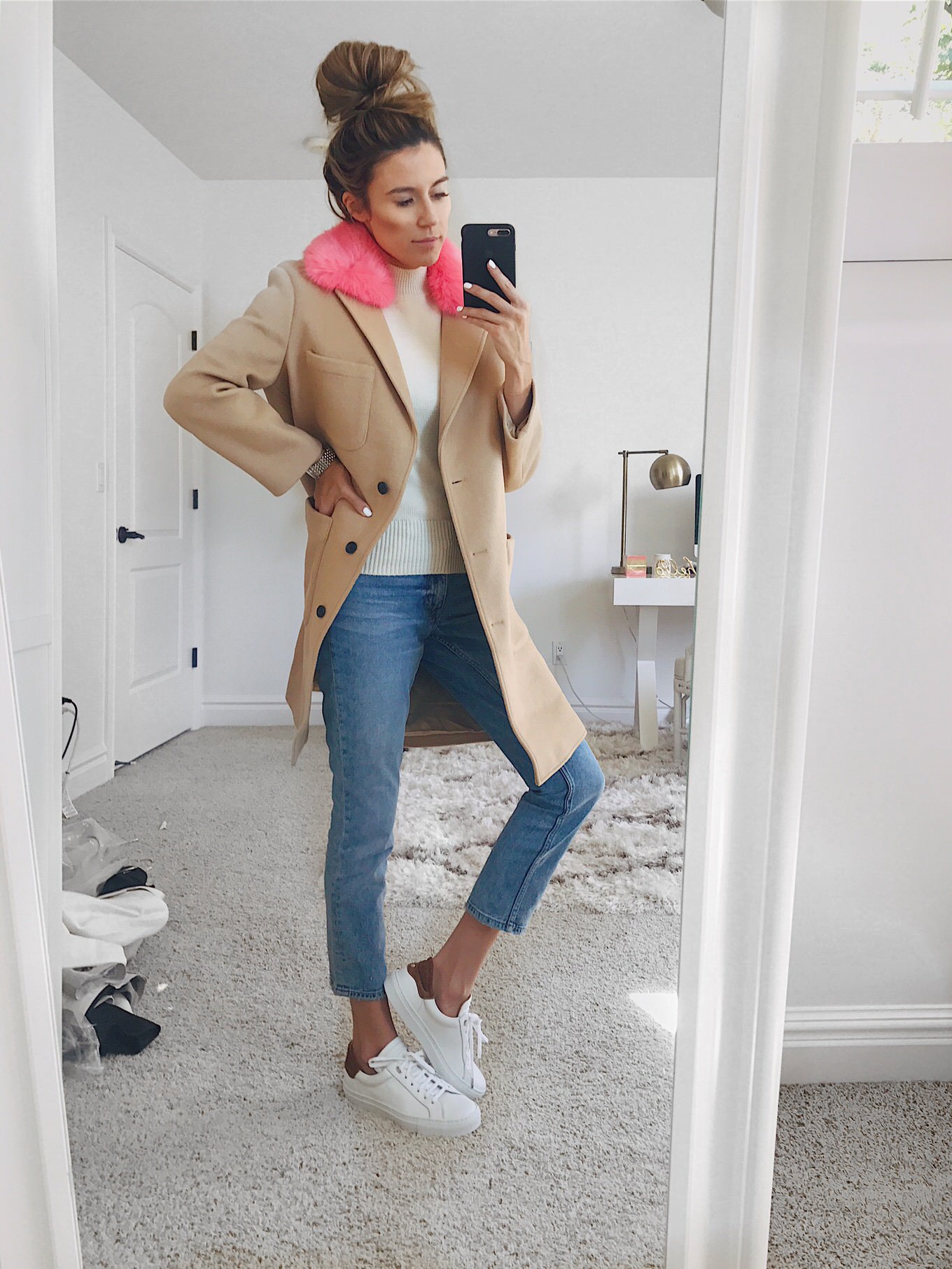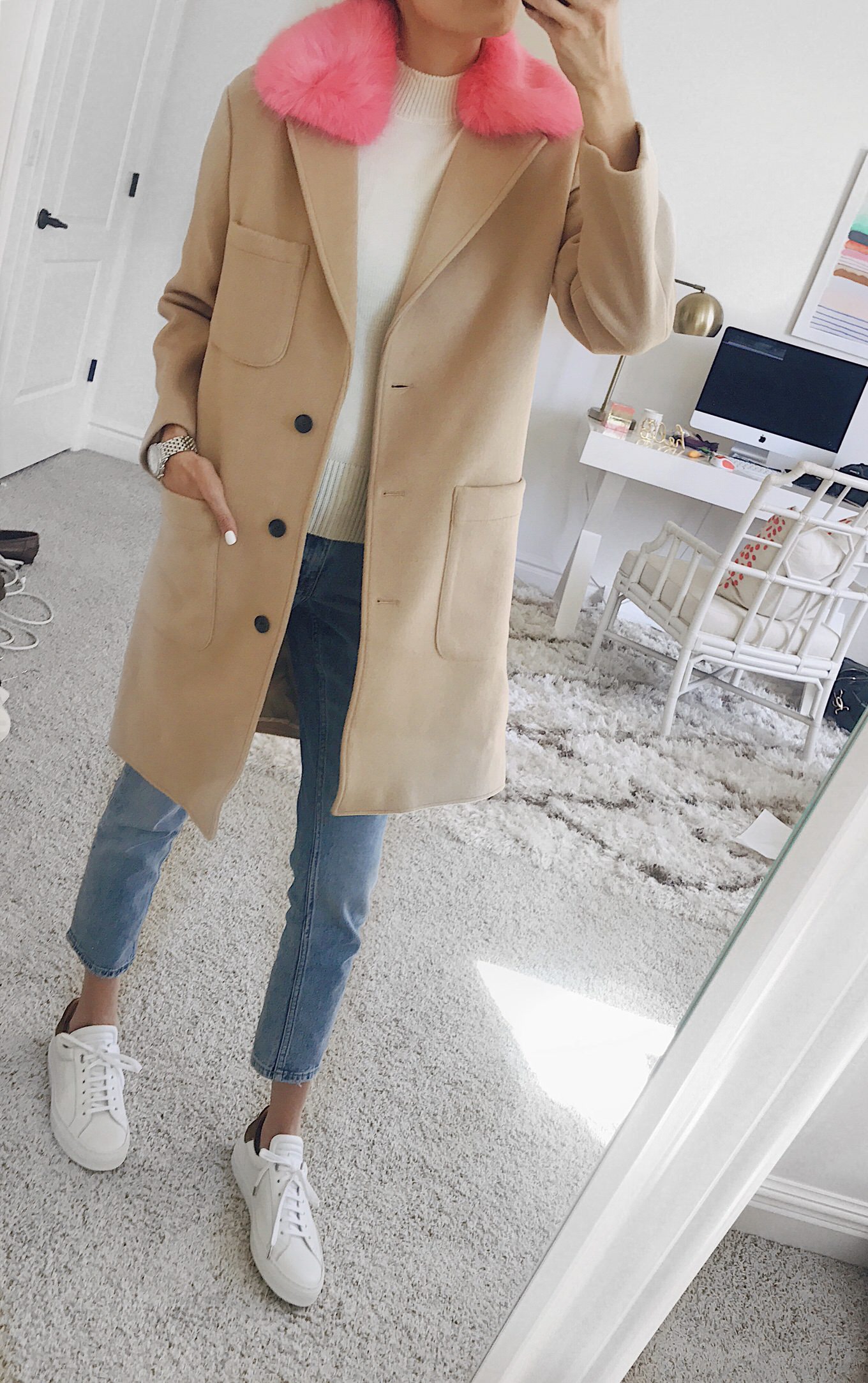 CAMEL COAT WITH PINK TRIM | WHITE SWEATER | CROPPED DENIM | WHITE SNEAKERS
How fun is this bright pink fur trim! I love the unexpected addition of color against this classic camel coat. It makes it such an exciting layer that you'll want to wear with everything.
Tomorrow is the last day of the Shopbop sale where you can save up to 25% off with code: EOTS17. I've been finding so many amazing pieces there I wanted to share some of my favorites, old and new, that you can get on discount. I always get these that are great for tops you can't wear with a bra. I've tried a lot of brands and these always last the longest and look the most natural. It's also a great time to pull the trigger on these Karen Walkers – I'm always getting questions about them!
Below are a few more great statement layers I'm loving:
XX, Christine